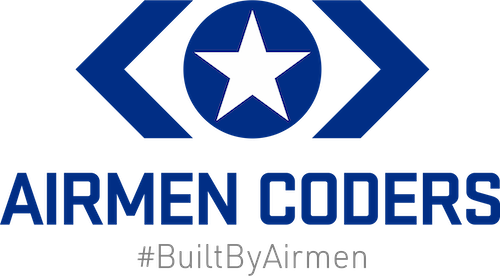 We are a group of U.S. Air Force Airmen who use code to improve the lives of our fellow Airmen.
Recent Posts
Team Guidelines
We build code to help Airmen, they are our customers not our OPRs/EPRs!
We are responsible users of existing open source code
We help each other
Have questions or want to join us?
Send an email to AirmenCoders [at] us.af.mil, we would love to hear from you!