Software Development Immersive
Fellow Coders, We are offering a Software Development Immersive for motivated DoD members who want to boost their development skills.
Who: Anyone in the DoD, we are focusing on USSF & USAF members for these cohorts.
What: Software development experience to boost your skills.
When: 22 Feb OR 7 Jun start date, 12 week immersive course + 3 months 25% time.
Where: Full time virtual.
Why: Software touches everything we do in the military and we believe this is a great oppurtunity to improve our collective skills and knowledge. Learn more in the "Apply Now" link!
Timeline
Cohort 5 (7 Jun)
Apply - Open Now
Commanders must sign MOU for supporting applicants.
Score on assessment and date of completed application will be considered in final selection.
14 May Application Closes (including signed Commander MOU)
19 May Notification of selected applicants.
7 June Class Start Date
27 August Last Day of Class
SDI Poster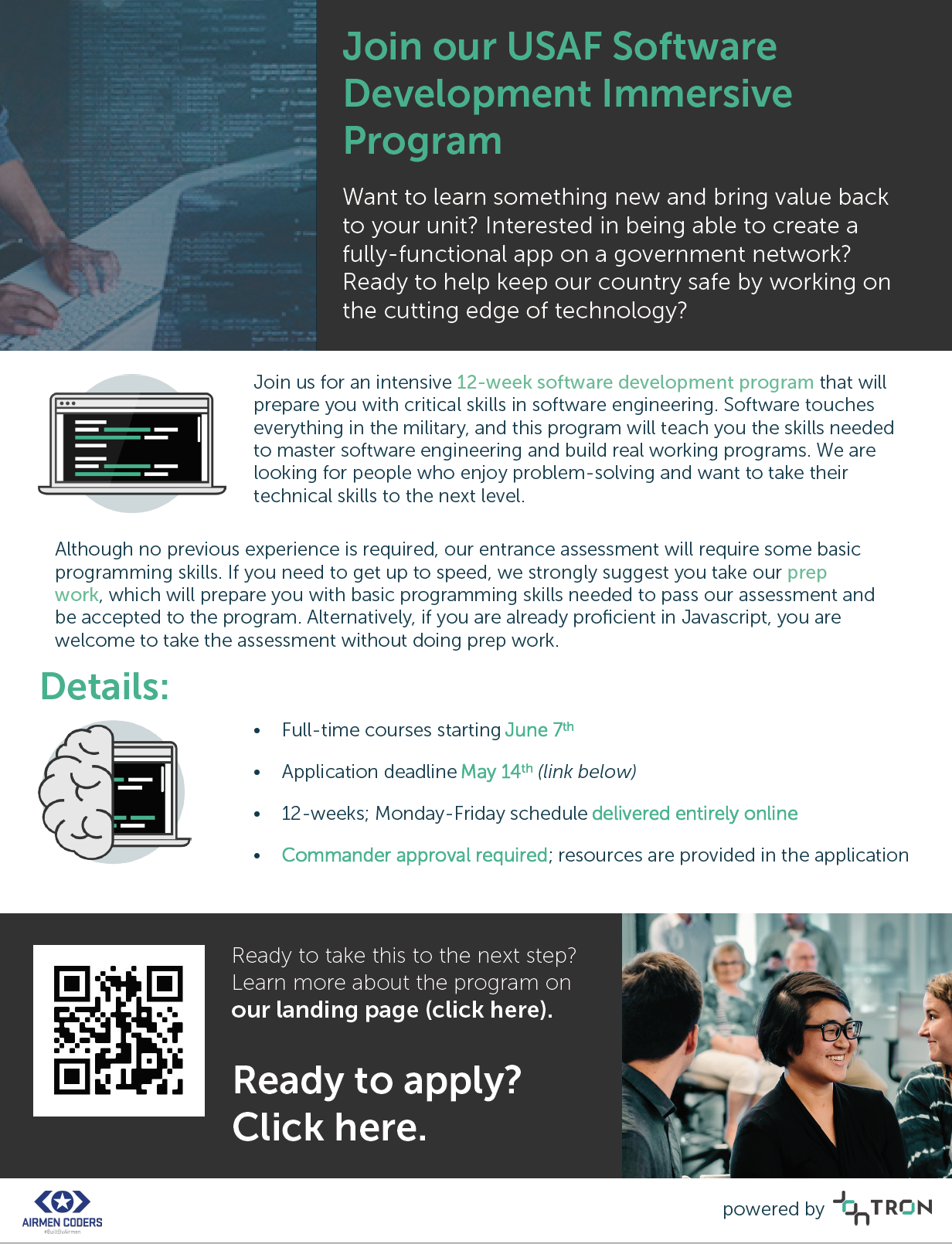 Supporting Units